On October 21, 2018, Yiwu sub-center of SPCCD started operating on the 11th floor of Binwang 158 cultural creativity park.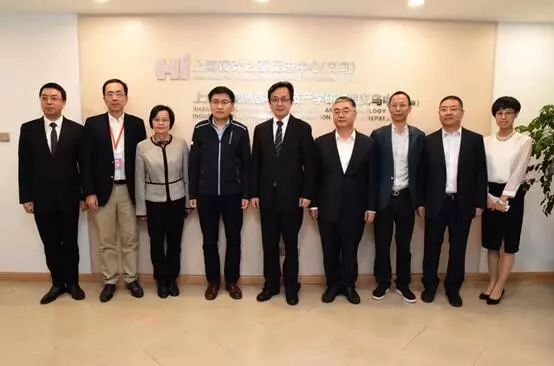 Lin Yi, the Secretary of Yiwu Municipal Committee, attended the unveiling ceremony and unveiled the Yiwu cooperation platform of SPCCD.
Zhang Zhan, president of SPCCD, Luo Zhiwei, director of SPCCD, the director Lu Zhen and deputy director Ye Bo of Shanghai Municipal Education Commission Science and Technology Development Center, Xu Yufang, vice president of Shanghai Polytechnic University, Shi Wenzhen and Luo Xiaojun, deputy mayor of Yiwu, Zheng Houze, director of Yiwu Science and Technology Bureau, Zhao Wenge, chairman of Zhejiang China Commodities City Group and other leaders and guests had witnessed the unveiling ceremony.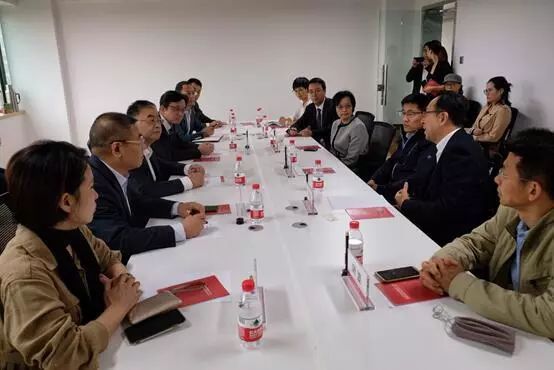 Leaders and guests also had a discussion and exchanges on issues related to design cooperation between Shanghai and Yiwu.
It is reported that SPCCD will rely on its high-quality innovative design resources at home and abroad, in various forms such as design service docking, industry-university-research cooperation, innovative product incubation and trade, to assist in the construction of the "small commodity design city" and promote the industrial transformation and upgrading of Yiwu.